Introducing cheap air tickets to Hokkaido for foreign travelers
Let's go to Hokkaido for $74 and up!
Only available for foreign tourists (permeant residents), Special price, $74~ for 1 way p.p. 
*Routes within Hokkaido $37~!
Special discount price offered by JAL and ANA which any tourist outside of Japan can purchase
From Airport to Tourist Area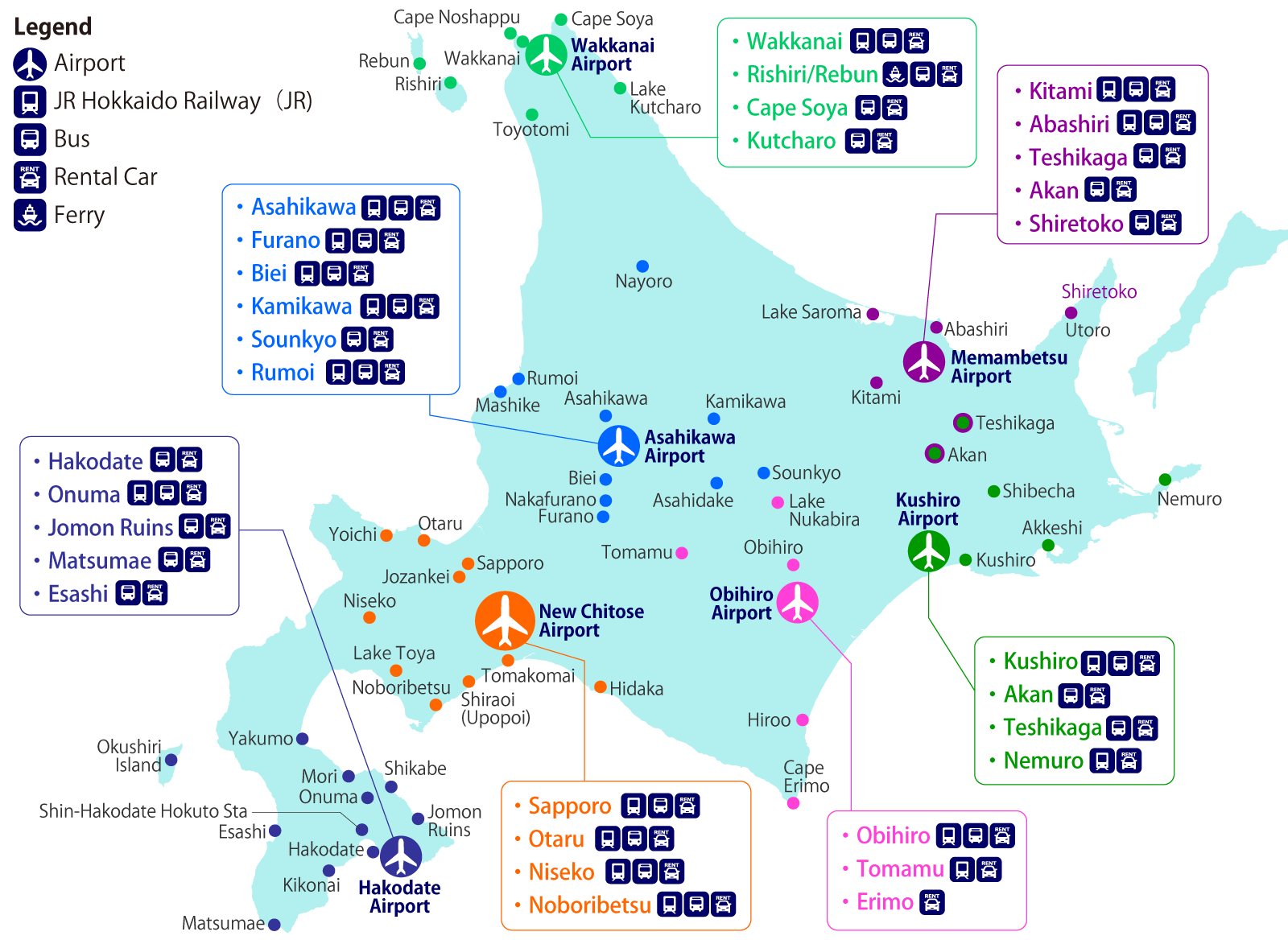 Passenger must reside outside of Japan.
Passenger must hold a passport issued by any country other than Japan, or be a Japanese passport holder with permanent residency outside of Japan.
Passenger must hold an international ticket/tickets to and from Japan.
No discount applies for children (same as adults).
*Free of charge for infants under the age of 3 and not occupying a seat.
The fare will be converted from Japanese Yen to the local currency, and is subject to change, depending on the current exchange rate.
An additional airport fee may apply.
Reservation change is not permitted after purchase.
Tickets are non-refundable.Switching to other airlines is not permitted.
Please show your passport and international flight tickets at check-in counter for domestic flights. For Japanese passport holders, please show a proof of permanent resident too.
Self check-in machines at the airport cannot be used.
By presenting the international flight ticket to/from Japan at the boarding procedures, the Conditions of Carriage for International Flights will become applicable, thus the baggage rules for international flights will apply.
*About baggage JAL 

ANA